Welcome to the home page of ETI Corral 57 located in the scenic Ojai Valley. Equestrian Tails, Inc. is a non-profit corporation established in 1944. Our charter is to be "Dedicated to the Acquisition and Preservation of Trails, Good Horsemanship, and Equine Legislation". Member groups known as corrals are spread throughout the central and southern California areas. Each corral hosts events such as trail rides, camp-outs, horse shows, gymkhanas, and trail trials. We also have an annual National Horse Show and Convention where all corrals come together to compete and promote the equestrian lifestyle. Here are some photos of recent events:

Our corrals rely to a great extent on sponsorship from the community in order to fund many of our events, most especially our horse shows. Our corral hosts up to six horse shows per year with young and old alike competing for prizes. The generosity of our sponsors helps keep this club together and makes it possible for us to continue to offer family oriented events such as these. If you would like to become a sponsor, please contact us or download a copy of our sponsorship letter and include it with your contribution. We at Corral 57 would like to thank and acknowledge all of our sponsors this year for their generous contributions and support. Click here to download.
sponsor_letter.pdf

2018
DR. CHARLES LISKEY
DON LALO
ANDREA KIDD
DEBBIE MCNALLY
STEFANIE COELER
DENISE TOGAMI
OJAI VALLEY TRAIL RIDING COMPANY
SPENCE & BAILEY HILL


Powered by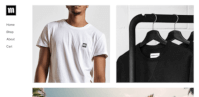 Create your own unique website with customizable templates.